Residential Applications:
Borg's 14 year legacy is integration of residentially appealing interfaces with third party software like those from HAI, Control4, Crestron, Elan, Stardraw, and many others. As the "last inch" of the installation and non-competitive, the suite of Protege interfaces enable Borg's partners who have embraced our suite of platforms for their clients.
Protege offers aesthectically appealing interfaces complete with ease of installion, PoE and touch options with embedded reliablity as fanless sentinels and LED LCD options for very long life. As all-in-one platforms, Protege can replace application servers and be both the interface and server.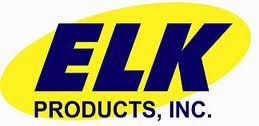 NEW Pro8ltx Android Display: The new Protege8ltx now offers WinCE 6.0, Linux and Android 2.34. This uber-compelling solution offers an incredible multi-functional dedicated platform as an in-wall all-in-one reliable interface for thousands of apps. Below is a small sampling of companies offering useful apps for residential control.
2GIG Alarm.com AMX BACnet/IP network access Control4 Crestron Cox Security DIRECTV satellite DSC Home Alarm Droid X10 Elk Security
Facility to Go (Siemans) HAI Homeseer Insteon IP Camera viewers (Thousands) iAquaLink (Pool Control) KNX Controller Lennox icomfort
Lift Master (Gates & Lifts) Logitech Squeeze Box Lutron Media Remote (Sony) My URomote Nexia /Schlage Samsung Remote Somfy Alarm